Women's March on Washington 2018:
March to the Polls!
Featured Speakers & Performers
Sponsored by
Daryl Davis
Musician/Actor/Author/Lecturer/Race Relations Consultant
www.DarylDavis.com www.Lyrad.com
Daryl Davis is a pianist/vocalist, actor, author, lecturer and race relations expert. As leader of The Daryl Davis Band, he is known for his energetic Boogie Woogie and Rock'n'Roll, and has performed and toured with Chuck Berry, Elvis Presley's Jordanaires, The Legendary Blues Band and many others. A man told Daryl that he had never seen a Black man play piano like Jerry Lee Lewis. It turns out the man was a member of the Ku Klux Klan. He would later become a close friend and fan of Daryl's and renounce his membership in the KKK.
Daryl's book Klan-Destine Relationships and his documentary, Accidental Courtesy, detail his encounters and experiences with Klan members. Daryl appeared in HBO's The Wire and runs his own music publishing and licensing company, Lyrad Music.
Judith Heumann
International Disability Rights Advocate
Judith (Judy) Heumann was the first Special Advisor for International Disability Rights at the US Department of State in the Obama Administration. She currently is a Senior Fellow at the Ford Foundation. Previously, she served as the first Director of the District of Columbia's Department of Disability Services and as the first Senior Adviser on Disability and Development at the World Bank.  She was the Assistant Secretary for the Office of Special Education and Rehabilitation Services at the US Department of Education under the Clinton Administration.  Prior to this, she worked for more than 20 years to help establish and run numerous NGOs (Non-governmental organization) including the first Center for Independent Living in Berkeley CA. and the World Institute on Disability in Oakland California.  Judy had polio in 1949 and as a result has been a wheelchair user all her life.
Kofi Annan
President, Fairfax County NAACP
Mr. Annan is a native of Georgetown, Guyana. At the age of twelve, he and his mother immigrated to America, where he resided in Washington, D.C. He holds a Master's of Science in International Relations from Troy University, and a Bachelor's of Science in Criminal Justice with a minor in Psychology from Tennessee State University.
Kofi Annan was elected to serve as the President of the Fairfax County NAACP in 2016. His election made him the youngest serving president in the branch's history. Under his leadership the organization experienced a dramatic increase in membership, as well as its advocacy agenda. He is a tireless advocate for criminal justice, economic, and education reform.
Mr. Annan proudly served eight years in the U.S Army. He served in both Operation Iraqi Freedom and Operation Enduring Freedom in Afghanistan, and continues to serve in the public sector today. He is also the founder and CEO of Veteran Career Counseling Services LLC, a company that has helped over 700 transitioning veterans since its founding in 2012.
SongRise    
www.songrisedc.org
SongRise, a D.C.-based women's social justice a cappella group, encourages perseverance, raise awareness, break down barriers, touch hearts and inspire action through song. For seven years, this group of strong, diverse women has joined their voices with organizations and activists taking a stand for change in their communities and around the world.
Judy Gearhart
Executive Director, International Labor Rights Forum
Judy Gearhart is the Executive Director of ILRF since March 2011.  Judy is also an adjunct professor at Columbia University's School for International and Public Affairs, teaching the course Human Rights and Development Policy since 2002.  Previously, Judy coordinated legal research and training programs for workers and trade unions at Social Accountability International, led field research and evaluations for UNICEF and the ILO's International Program on the Elimination of Child Labor in Honduras, and worked for women's rights and democratization with NGOs (Non-governmental organization) in Mexico.  She has published on women's rights, children's rights and labor relations. Judy holds a Masters of International Affairs from Columbia University.
Tim Kaine
Senator, United States Senate
Tim Kaine, a former civil rights lawyer, is Virginia's junior U.S. Senator. He was the 2016 Democratic nominee for Vice President, former Governor of Virginia, Lieutenant Governor of Virginia, and Richmond mayor and city council member. Kaine is a member of the U.S. Senate Health, Education, Labor and Pensions, Budget, Armed Services and Foreign Relations Committees. He lives in Richmond with his wife Anne Holton, former Virginia Secretary of Education, and they have three adult children.
Brittany T. Oliver
Founding Director, Not Without Black Women
Instagram + Twitter: @brittuniverse
Heroine in the midst, Brittany T. Oliver, is a race and gender justice activist with over several years of experience in non-profit management, political advocacy, communications and grassroots organizing based in Baltimore, MD.
In 2016, Brittany received national recognition for challenging white feminism during the beginning stages of the Women's March on Washington and has no regrets. Named as "20 Black Women You Should Be Following Right Now" by Bitch Media, Brittany is the former police accountability coordinator at the ACLU and former co-director of Hollaback! Baltimore, which was a driving force behind the "gender- biased policing" aspect of the U.S. Department of Justice's report on Baltimore Police after the 2015 Baltimore Uprising. After tragically losing her uncle to gun violence, Brittany transformed her pain into power by founding Not Without Black Women (NWBW), a social and political movement of everyday Black women that aims to uplift women's voices through youth mentoring, collaborative partnerships, organizing and advocacy.
Additionally, Brittany works to build solidarity between Black and Palestinian liberation movements to improve foreign policy that promotes civil, political and human rights. Learn more about Brittany at www.brittanytoliver.com.
Joanna Lohman  
Professional Soccer Player, Washington Spirit
Twitter: @joannalohman
Instagram: @joannalohman15
Joanna has been a professional athlete for thirteen years and is currently a midfielder for the Washington Spirit in the National Women's Soccer League. She has utilized her platform to impact people around the world. She is a professional speaker for leading organizations and she also serves as a Sport Diplomat, traveling the world and running programs in less developed nations that promote gender equality, conflict resolution, cultural understanding, and economic development. She has helped individuals and groups find their cool by living an unabashedly authentic life based around deep-rooted acceptance and discovering a comfort in their own skin.
Mia D. Mason
Owner, Managers Lenders Investors, Inc.
Veteran LGBT Infantry servicewoman. Army Electronic Warfare Officer, Naval Aviation Electronic Technician, and Owner of Managers Lenders Investors, Inc.
Lead Investor on Civil Rights War (@Civilrightswar #CivilRightsWar) since the Transgender Ban in 2017. Also serves as a speaker for EEOC rights since no cases have been filed since January 20, 2017, affecting our Civil Rights Act of 1964.
Chris Carson
President, League of Women Voters
Chris Carson was elected as the 19th president of the League of Women Voters in June 2016. She holds a Masters in History from the University of Southern California. She has taught American history and government and served as the Director of Education for Heritage Square Museum. As a third generation Californian, she is a veteran advocate of redistricting reform and has relentlessly served as an adviser to Leagues across California on this important issue.
Kelly Convirs-Fowler
Delegate of the 21st District, Virginia House of Delegates
Kelly Fowler grew up in Virginia Beach. She is married to David Fowler and they have 2 girls, Tessa and Sophie. Kelly is a former public-school teacher and now is an Associate Broker, leading a team of women in Real Estate. Kelly attended the Women's March in 2017 with her daughter Tessa and then ran for Delegate. She is now a Delegate in the Virginia General Assembly.
Kamala Lopez
Director, actress, activist, and President of Heroica
Films.
Actress, filmmaker, activist and President of Heroica Films, Kamala Lopez, has launched the movement and film Equal Means Equal, to educate Americans about the importance of equal rights under federal law for women.  Born in New York City to an Indian mother and a Venezuelan father, Lopez has worked as an actor in over thirty feature films and has starred in over sixty television shows.
Lopez, a Yale University graduate in Philosophy and Theatre Studies, formed production company Heroica Films in 1995 with the mission to write, direct and produce media for women, about women and utilizing women both in front and behind the camera.  Her film, A Single Woman, about the life of first Congresswoman Jeannette Rankin, won the 2009 Exceptional Merit in Media Award from the National Women's Political Caucus.
In 2013 her short Spanish-language film "Ese Beso" won the Jury Award at the Senorita Cinema Festival and the Audience Award at the Boyle Heights Latina Film Festival. In 2009 Lopez began the ERA Education Project, creating multi-media PSA's, video FAQ's, social media campaigns, educational videos & sites, piloting curriculum and travelling around the country speaking to groups as well as students in colleges and high schools.
She has been the Keynote or Featured Speaker in venues as disparate as the Smithsonian Institution's National Portrait Gallery, the United Nations, The National Arts Club, at the Yale Women Global Conference as well as to "at-risk" girls and other children in L.A. Mayor Villaraigosa's Partnership for Los Angeles schools. Lopez's work on behalf of women and girls has been recognized by Los Angeles County's Board of Supervisors and the Women's Commission who named her 2015 Woman of the Year (Arts/Media). In 2012 Women's eNews selected her as one of the 21 Leaders for the 21st Century and the National Women's Political Caucus named her the 2011 Woman of Courage. In 2016, the State of California awarded her the Latino Spirit Award for Achievement in Advocacy and Entertainment and the national civil rights group Equal Rights Advocates named her Champion of Justice. Equal Means Equal is a labor of love that Lopez embarked on over eight years ago when she first realized that women still did not have Constitutional protections in the United States and that most Americans did not know that.
Jean S. Gearon, Ph.D.
Women's Alliance for Democracy & Justice
Dr. Jean S. Gearon is a clinical psychologist in private practice in the Foggy-Bottom area of Washington, DC.  For 12 years, Dr. Gearon studied the prevalence rate and impact of sexual and physical abuse on drug-addicted women with serious mental illnesses in the inner-city of Baltimore as a faculty member in the Department of Psychiatry at the University of Maryland.  With her busy private practice and raising two children, she never dreamed that she would be willing, much less, able to add a full-time job as political activist – that is until the 2016 Presidential election.
On November 9th, 2016, a novice to political activism, Jean founded the Women's Alliance for Democracy & Justice.  It's mission: To empower women of all ages with the information needed to act politically and socially on community, state and federal levels in order to: 1) Protect and maintain the civil and legal rights of all people by embracing diversity and fighting against the erosion of those rights; 2) To ensure fair and free elections throughout our nation; 3) To hold politicians accountable through transparency, due process, education and elections and 4) Sustain our planet's resources by educating the community, advocating for existing protections and advancing additional safeguards.
Dr. Gearon draws inspiration from her Great Grandmother, Edith Houghton Hooker, one of the original suffragists who marched down Pennsylvania Ave. alongside Alice Paul in 1913 fighting for women's right to vote and subsequently for the Equal Rights Amendment.  Admittedly, Jean is stunned that she is fighting to protect the rights and well-being of women 105 years after her Great Grandmother waged the fight.
Susan Platt
President, Platt Consulting
Susan Platt possesses a unique blend of legislative and political insight, amassed from 30+ years of experience on the national, federal and state levels.
During her 2017 Virginia primary race for Lt. Governor, Susan organized a campaign for 4 months on a quarter of her opponents' resources and garnered over 200,000 votes. This is the 5th most votes ever received by a candidate for Lt. Governor.
Ms. Platt has held a variety of positions in over 15 years working in U.S. House and Senate offices, ranging from District Outreach, Scheduler, to Chief of Staff. The last position held on Capitol Hill was that as Chief of Staff for Vice President Joseph R. Biden's Senate office thru the 1996 election cycle.
Ms. Platt served as Sen. Charles S. Robb's (D-VA) Campaign Manager during his 1994 bid for reelection against Lt. Colonel Oliver North. For her work on this campaign, Ms. Platt was recognized by the American Association of Political Consultants with a Pollie Award for Campaign Manager of the Year for the 1994 election cycle.
Kings Floyd
Co-chair, DC Metro ADAPT
Kings Floyd moved to DC in 2016 for the National Council on Independent Living's Youth Transition Fellowship. Her focus includes disability awareness, intersectionality, and access to higher education for people with disabilities. She's been the co-chair of DC's ADAPT for the past year, and has been arrested 3 times fighting the healthcare bill. She previously volunteered with the accessibility team at last year's march, and is excited to continue her involvement.
Marcela Howell
Executive Director, In Our Own Voice: National Black Women's Reproductive Justice Agenda
Marcela Howell is currently the founder and executive director of the In Our Own Voice: National Black Women's Reproductive Justice Agenda, a national-state partnership with eight Black women's Reproductive Justice organizations with a goal of lifting up the voices of Black leaders on reproductive rights, health and justice.
An advocate and policy strategist, Ms. Howell is recognized for her expertise in strategic communications, leadership development and policy forecasting. With over 35 years of experience advocating for women's rights, reproductive justice and women's empowerment, she is devoted to enhancing the role of Black women in national policy debates on issues that impact their lives.
Ms. Howell was formerly the vice president of policy, communications and marketing at Advocates for Youth, a non-profit organization that works on adolescent sexual and reproductive health issues, where she was responsible for strategic planning on federal, international and state policy, as well as outreach to national and international media. She also trained over 1,000 young activists in policy advocacy and as media spokespeople.
She is the author of Walk in My Shoes: A Black Activist's Guide to Surviving the Women's Movement, a collection of inspirational essays to help young Black women navigate the women's movement and empower them to become leaders in the fight for reproductive justice.
Eve Hurwitz
Treasurer, March On
Eve Hurwitz is a mother, veteran, business owner and community organizer. After graduating from Rutgers University with a degree in vocal performance, she started working with small businesses as a financial software consultant while performing music in her spare time. After September 11th, Eve joined the United States Navy, became a Naval Flight Officer, and deployed twice aboard USS ENTERPRISE. She finished her active duty tours in 2010, entered the Navy Reserve, and continued to serve the community. She is active in both her VFW and American Legion. As a dedicated entrepreneur, Eve started her own small business while volunteering for several nonprofits.
Eve is passionate about helping mothers and families through her work at The Milky Way Foundation and the Maryland Breastfeeding Coalition. She advocates for civic engagement and first amendment rights as the founder and Director of March On Maryland.
After organizing the Women's March in Annapolis, Maryland, Eve became steadily more vocal, speaking locally on a variety of issues. Working with multiple community organizations, March On Maryland then organized the March for Science, Rally for Healthcare, and March for Racial Justice, all in Maryland's capital. Eve also works with grassroots organizations to raise awareness of local and state issues and to advocate for earned sick leave, paid family leave, increased minimum wage, and other policies that protect workers and families. Her dream is to see social, racial, economic and environmental justice for all Americans and communities worldwide. Eve believes we will accomplish this by amplifying women's voices and effecting proportional representation in our elected leadership.
Nuchhi Currier
President, Woman's National Democratic Club
Nuchhi Currier is currently serving as President of the Woman's National Democratic Club, (WNDC). She served for 4 one-year terms from 2009 to 2013.  She was requested to come back in 2016 and was reelected again in 2017.  The WNDC is a 95-year-old institution, created 2 years after women won the right to vote.  Members work on public policy issues, speaker programs and engage in political work. The Whittemore House is also an art gallery and a museum.
During the period between her two stints at the WNDC, Nuchhi joined the Institute of Business Administration in Karachi as visiting faculty, teaching written English communication and creative writing. She has been actively engaged in the private sector in strategic planning and marketing in senior management positions.  She interrupted her career in New York to obtain a Masters of International Affairs degree from Columbia University's School of International and Public Affairs in 2001.  She subsequently worked at the United Nations, contributing articles to the UN Chronicle as well as engaging in consulting projects for UNICEF.
Muthoni Wambu Kraal
VP for Outreach and Training, EMILY's List
Mŭthoni Wambu Kraal is the Vice President of National Outreach and Training where she oversees the implementation of EMILYs List training programs and creating and maintaining strategic partnerships with the progressive community and beyond. Wambu Kraal joined the EMILY's List family in 2009 as the western regional director for the Political Opportunity Program, now known as the State and Local Campaigns team. She most recently led the candidate pipeline development arm of that team, as the Senior Director for State Engagement and Development.
Wambu Kraal was born in Chicago and spent her formative childhood years in New York City. Raised by two passionate educators who met because of their community activism, she attributes her dedicated interest in politics to parental osmosis. This includes the subtle fact that she could hold protests signs before she could walk.
It was during 2 cycles at the Democratic Congressional Campaign Committee raising money for candidates and Congressional incumbents in tough races that she learned about the world of campaigns and the important role fundraising plays in winning campaigns. She also saw up close that some of the most underrepresented groups in Congress—women and people of color—weren't keeping up with the growing influence of money in elections.
Wambu Kraal has over two decades of experience in politics. She co-opened and ran a woman-owned fundraising firm that serviced clients at every level of political office. She served as the PAC Coordinator for the AFL-CIO, and served as the deputy political director for then-U.S. Senator Joe Biden. In 2008, she was the deputy campaign manager and political director for Senator Kay Hagan's successful race against Senator Elizabeth Dole in North Carolina.
A graduate of Howard University where she earned a B.A. in journalism. Wambu Kraal is a member of Delta Sigma Theta Sorority, Incorporated and a lifetime member of the American Council of Young Political Leaders. She resides in Washington, DC with her husband John Peter and their young son Mirii. The boy is subject to the same parental osmosis as she was growing up. He's been standing with women before he could physically stand.
Eleanor Smeal
President and Co-Founder, Feminist Majority Foundation
The Feminist Majority Foundation is dedicated to women's equality, reproductive health, and non-violence. FMF's research and action programs focus on advancing the legal, social and political equality of women with men, countering the backlash to women's advancement, and recruiting and training young feminists to encourage future leadership for the feminist movement in the United States.
For four decades, Eleanor Smeal has been one of the major leaders of the modern-day American feminist movement. Smeal served three terms as president of the National Organization for Women in the 1970s and 1980s before co-founding the Feminist Majority and Feminist Majority Foundation in 1987, where she continues to serve as president. Smeal has been at the forefront of almost every major women's rights victory – from the integration of Little League, newspaper help-wanted ads, and police departments to the passage of landmark legislation, such as the Pregnancy Discrimination Act, Equal Credit Act, Civil Rights Restoration Act, Violence Against Women Act, Freedom of Access to Clinic Entrances Act, and Civil Rights Act of 1991. Smeal is an instrumental figure in the movement to ratify the Equal Rights Amendment, leading the largest nationwide grassroots and lobbying campaign in the history of the modern women's movement.
.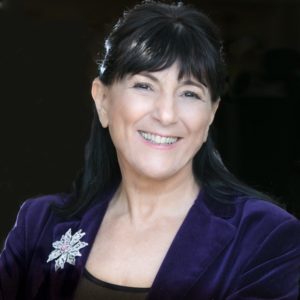 Toni Van Pelt
President, National Organization for Women (NOW)
Toni Van Pelt, a longtime feminist and humanist activist, was elected president of NOW in July 2017. She is also president of the NOW Foundation and chair of the NOW Political Action Committee, and serves as the principal spokeswoman for all three entities. Van Pelt oversees NOW's multi-issue agenda, which includes: achieving constitutional equality for women, advancing reproductive rights and justice, promoting racial justice, stopping violence against women, winning civil and human rights for the LGBTQIA+ community, and ensuring economic justice.
Spurred to action by attacks on reproductive rights in her home state of Florida, Van Pelt has served in leadership positions at all levels of NOW since 1989. She is a past president of Florida NOW (1996-2003) and past director of NOW's southeast region–in addition to serving two terms on the national board (2010-2014). Van Pelt began her journey with the organization as the treasurer of the Upper Pinellas NOW chapter, and remains fiercely devoted to grassroots activists working at the local level.
Van Pelt is a longtime advocate for secular humanism, and the separation of church and state. Prior to joining the National Action Center full-time, she lobbied for policies driven by the empirical scientific evidence as opposed to faith. She is co-founder, president, and public policy director for the Institute for Science and Human Values. A former vice president and public policy director of the Center for Inquiry, Van Pelt organized and directed one of the first public policy offices of the secular humanist movement in Washington, D.C.
Van Pelt is a former member of the International Association of Machinists and Aerospace Workers, and her past career as the owner of a travel agency specializing in international travel has given her the opportunity to expand her worldview through global travel. She is committed to building an inclusive, inter-sectional, and inter-generational feminist movement.
Marilyn Karp   
Marilyn Karp is one of the leaders of Indivisible Nova West, a group that focuses on Getting Out the Vote. She describes herself as a street fighter from the Bronx. She was an intern and a neighborhood team leader with OFA. Other positions include president of TLC Systems Corporation and vice president at Merrill Lynch. Marilyn's Capacity for Resistance is Infinite.
Elise A. Bryant
Director and Labor Educator
Elise launched her labor arts career as the artistic director of the University of Michigan's labor theatre project, Workers' Lives/Workers' Stories in 1982.  She joined the National Writers Union and began her screenwriting career with a script for the documentary, Porgy and Bess: an American Voice, which aired last year on PBS. In 1998, Elise made her Washington, DC stage debut in Theatre J's production of Goodnight Irene and founded the DC Labor Chorus. She directed two productions of the labor jazz opera, Forgotten, in Detroit and in the Washington, DC area (see www.forgottenshow.net). In 2017, Elise directed the debut of a new labor jazz opera, Love Songs from the Liberation Wars, which also opened to rave reviews.
After working 35 years as a labor educator, Elise retired from her professorship at the National Labor College to start her own consulting service, the E.L.I.S.E. Consortium.  Her areas of expertise include Communication Skills, Effective Committee Training, Leadership Training, Teaching Techniques, Labor History and Culture, Diversity Training, Organization Development and "Arts as a Tool for Organizing". Elise currently serves as the executive director of the Labor Heritage Foundation, a non-profit organization that is the "art and soul of the labor movement."
Elise is a lifetime member of the Wobblies (Industrial Workers of the World), a member of the AFM Local 1000 as well as CWA/Newspaper Guild Local 32035. In 2012, she received the Lifetime Achievement award from the United Association of Labor Educators. In 2017, she became president of the Coalition of Labor Union Women (CLUW) and a month later was elected vice-president of CWA/TNG Local 32031
Greisa Martinez Rosas
Greisa Martinez Rosas is a DACA recipient and a potential Dream Act beneficiary.
Greisa is the Advocacy & Policy Director for United We Dream. Originally from Hidalgo, Mexico, Greisa immigrated to the Dallas, Texas at only months old with her family. Like many immigrant families in the U.S., Greisa grew up in a mixed status home. While a student at Texas A&M, Greisa co-founded the Council for Minority Student Affairs to advocate for the rights of undocumented students.
Six years ago, Greisa became of a victim of this country's enforcement and deportation machine after her father was pulled over, detained and deported. She has not seen her father since, and has shared her story on top media outlets like MSNBC, NPR, Univision, CBS News, Telemundo, Fox News Latino, among others.
Greisa is one of the millions of immigrant youth who are living with anxiety today and who are demanding that Congress pass the Dream Act now.
Nadia Hassan
Young Leaders Institute
Nadia Hassan, MBA is known amongst her peers as a Social Strategist for young people.  A California girl and daughter of US Marine, she is the Executive Director of Young Leaders Institute, a youth leadership platform and network connector that empowers youth toward social entrepreneurship and social innovation.  Nadia has an MBA from Bentley University, where she did her thesis in Islamic Finance and Sustainable Economics.
In 2011, Nadia founded the Villa Park Peace Coalition (an interfaith peace coalition) to counteract the hate and anti-Muslim bigotry coming from the Tea Party in Orange County.  Nadia led The Coalition to a victory which resulted in the defeat of a Villa Park City Council member, who was dismissed from her position as Vice Chairperson of the GOP for her bigoted rhetoric.  Nadia's political activism gained her media attention with numerous media outlets, such as CNN, USA Today, Al-Jazeerah, Washington Post- and others- as well as board and committee appointees with numerous interfaith organizations.
Nadia is currently a media contributor and has appeared on TV / radio shows such as The Heat, Open Lens, Sputnik Radio, and U.S. Arab Radio.  As a peace and justice advocate, Nadia uses her national platform to fervently speak out against the systemic racism and the religious intolerance that is currently plaguing our communal and political spheres.  Nadia serves on the Prince George's County Muslim Council and also serves as a National Committee Board Member to the American Muslim Democratic Caucus.
Batalá in Washington D.C.
http://www.batalawashington.com/
Batalá in Washington, DC is an all-women percussion band whose mission is to empower women through drumming and expose communities to Brazil's dynamic music and culture.
The heavily syncopated music is rooted in traditional African drumming, and is accented with a heavy dose of Brazilian samba and Caribbean reggae. The women of Batalá play this music on 5 types of drums, creating a powerful, dynamic sound that is captivating audiences in the DC area.
Ann Marie Benitez 
Senior Director of Government Relations, National Latina Institute for Reproductive Health
facebook.com/nlirh  Twitter: @nlirh
Ann Marie serves as the Senior Director of Government Relations at the National Latina Institute for Reproductive Health, where she is responsible for NLIRH's Washington, D.C. office and oversees all the government relations and policy advocacy work.
She comes to NLIRH with over a dozen years of experience in the policy and political arena. For over six years, she was the public policy director for Planned Parenthood Affiliates of California, Inc. (PPAC) and Interim Vice President at the end of her tenure.  While at PPAC she worked on several state issues including access to Emergency Contraception, sexual education, teen pregnancy prevention, stem cell research, health care reform, medical malpractice, prenatal care, and clinic administrative issues.
Prior to moving to Sacramento, Ann Marie worked on Capitol Hill for over three years as a Legislative Aide for Congressman Bill Pascrell, Jr. and was responsible for healthcare, seniors, housing, and immigration issues. Ann Marie also worked on several political campaigns including the 2004 Kerry/Edwards presidential campaign.  She most recently served as the Senior Manager of the Latino Initiative at the National Campaign to Prevent Teen and Unplanned Pregnancy. During her time there, Ann Marie led the development of a curriculum for promotores de salud to deliver an evidence based teen pregnancy prevention program. Ann Marie served as a member of the Board of Directors of California Latinas for Reproductive Justice between 2007-2011.  Ann Marie received her BA in Political Science and Spanish from the University of Rochester, NY.
Wendi Wallace,
Political Outreach Director, Planned Parenthood Action Fund
 Wendi Wallace, Political Outreach Director for Planned Parenthood Action Fund, joined the political team in 2014 and has hit the ground running. She manages the Federal PAC and Federal PAC Committee.  She works closely with state and local action funds on candidate endorsements and contributions, making local connections with the campaigns and all aspects of our in-kind and coordinated work with candidates. She provides Federal candidates with messaging and information about Planned Parenthood's political, advocacy and health service operations.  Prior to coming to PPAF, Wendi was the Manager of the Executive office and Board Affairs at the Democracy Alliance.
                                                                                                                                                                              Tom E. Perez
Chairman, Democratic National Committee
The son of immigrants from the Dominican Republic, Tom grew up in Buffalo where he learned the values of a union town: hard work, integrity, service, and perseverance.
After putting himself through college with Pell Grants and working on the back of a garbage truck, Tom passed up offers from white-shoe law firms, instead choosing to start his career as a civil rights attorney for the U.S. Justice Department prosecuting racially motivated hate crimes.
For the past 8 years, Tom had the privilege of serving in President Obama's administration. First as head of the department's Civil Rights Division, where he led the charge against police misconduct, voter suppression, anti-LGBT discrimination, and immigrant-bashing sheriffs' departments. Then as Secretary of Labor, fighting to protect and expand opportunities for America's working people – from better wages and overtime pay, to retirement security and collective bargaining rights.
But Tom's strongest roots are in local organizing. In 2002, he became the first Latino elected to the Montgomery County Council. And as board president of CASA de Maryland, Tom helped grow the organization from a small service provider in the basement of a church to one of the largest immigrant advocacy groups in the mid-Atlantic.
Bryce Armstrong
Miss District of Columbia USA 2018
Miss Universe Organization
missdistrictofcolumbiausa.com
Bryce Armstrong has an Associate of Arts Degree.  She is an entrepreneur in the baking industry.
Bryce is the newly crowned Miss District of Columbia USA 2018.
Appearances by Democratic Candidates Running in Virginia's 1st Congressional District
Edwin Santana Jr.
 Edwin Santana was born in Florida and grew up in a small town in Maine. He received his bachelor's degree from Maine Maritime Academy, where he did ROTC to become an officer in the Marines.  Edwin first came to Virginia as part of his officer's training in Quantico, VA. He was then stationed in Camp Pendleton, CA and returned back to Quantico in 2016 (with a deployment to Oman).
Edwin served as a Ground Supply Officer, where he led a large group of diverse Marines. Edwin's wife Heather is also a Marine stationed in Quantico, VA. They are Virginians by choice – and their families have joined them in the area. They live in Stafford County with their son and daughter.
Edwin has always been active in his community. He has coached youth basketball, served as a Big Brother, and was a Chaplain's Assistant for Marine Recruits.  He wants to continue to serve our country, as he has his entire career, as the next Member of Congress from Virginia's 1st Congressional District.
Jaime Sawyers speaking as a Surrogate for her husband, Ryan Sawyers
www.RyanSawyers.com  @RyanSawyersVA
Ryan Sawyers is Chairman of the Prince William County School Board, the 2nd largest school system in Virginia and the 35th largest school system in the country.  In 2015, he was the first Democrat in the county's history to win the elected, county-wide Chairman's seat.
He is a husband, father, small business owner and former college baseball coach.  He has stood on his bedrock of progressive principles since the day he took office and he will do the same when he is in Congress. As the county wide School Board Chairman Ryan Sawyers:
– Passed consecutive step increases for employees. This disrupted the annual fight that employees would have to go through to get their well-deserved pay raise.
– Treated school nurses like professionals. School nurses were added to the professional pay scale which not only gave them a pay increase but it showed school nurses that the school board wants to treat them like the professionals that they are when keeping our children safe and healthy.
– Stripped the name of a segregationist, massive resistance Governor from a local middle school. They renamed that school after a living, 87-year-old African American war hero who earned the Bronze Star.
– Expanded the bandwidth in all 95 schools in Prince William County so learning can happen in conjunction with today's technology needs.
In Congress Ryan will fight to: fund public education, protect a woman's right to choose, reduce student debt and college tuition at state colleges, fight for a living wage and Project Labor Agreements so government dollars are spent wisely the first time, fight for small businesses by reducing the burden of health care costs and establishing broadband internet to all parts of the district so businesses can use technology more efficiently.
Vangie Williams
Virginia's 1st Congressional District – often called America's First Congressional District – encompasses all or part of 19 counties, and the City of Fredericksburg. The First District is the home to American history, from Manassas to Williamsburg, to Virginia's Northern Neck and Middle Peninsula, and everywhere in between, the First District is where history was made, and where history will be made again with the election of Vangie Williams in 2018.
With family roots in King George, Westmoreland, Caroline, and Essex Counties, Vangie Williams understands the First Congressional District of Virginia. It is her home. The place where she is raising her family. The place where she shops, works, and lives.
Not a career politician, Vangie's vast real-world professional experience uniquely positions her to bring the common-sense solutions to Washington which the constituents of the 1st District want and deserve. Her career in high-level project management in the areas of aerospace, construction, defense contracting, government operations, IT, and national security span three decades. Vangie's thirst for knowledge has led her to obtain four degrees, and she will soon complete her doctorate in project management.
In fact, when elected, Vangie Williams will be the only member of Congress who holds a degree in federal contracts and acquisitions. Vangie believes that "If you want to fix what's broken in Washington, you need someone who actually understands how it works — or more often, doesn't work."
More important to her than her career, however, is her family. Vangie has been married to Glenn Williams for 25 years. Glenn, a small business owner in King George, is also a professional bowler. Vangie and Glenn have six daughters spanning in age from 11 to 22, and understand all too well the challenges facing families every day. From making sure that their kids are getting the education they need, to getting them to soccer practice, to making sure dinner gets on the table, they know what moms and dads across the 1st District know: life is always busy, often difficult, and Washington could do a whole lot more to make it easier for families.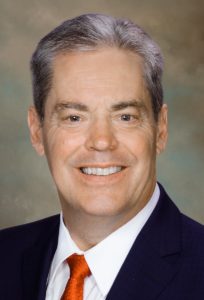 John Suddarth
John Suddarth–Army veteran, accomplished businessman, and active community leader—is seeking the Democratic nomination to run for Congress from Virginia's First District.  John is a native of Prince William County, grew up in Cherry Hill and graduated from Gar-Field Senior High School. He is a longtime resident of Hanover County where he lives with his wife Sigrid.  They have two grown sons.
He is a graduate of West Point and served as an artillery officer stationed in Germany.  He also commanded a field artillery battery in the Rapid Deployment Force. During his military career, John earned the coveted Ranger Tab and was awarded the Meritorious Service Medal.  He is also a graduate of Stanford Business School.
John has worked as an aerospace engineer at GE.  He went on to become a successful senior corporate executive running a number of companies with multinational operations in over 15 countries. Within the businesses he led, John was known as a motivator, team builder and mentor.
An active community leader, John served as the elected Board Chair of Hanover Habitat for Humanity where he used his business experience to help the organization improve its fundraising and increase its home construction. He has been active in the Hanover Democratic Committee for many years, overseeing the Committee's fundraising efforts that have enabled the Hanover Committee to become one of the state's most generous committee contributors to Democratic candidates.
Deeply concerned about the direction our country is taking under Trump's divisive right-wing agenda, John is running for congress and is a strong voice for equal pay for equal work and elimination of violence and harassment in the workplace and the home.  He is for reproductive freedom as a basic human right, accessible pre-natal care in rural areas to reduce the maternal mortality rate, and single-payer universal healthcare.  He also supports an excellent education system for every child in every zip code, regardless of parental income, action on climate change, reduction of gun violence including a national abuser gun ban, and major investment in infrastructure. John will also seek campaign finance reform so that government will hear first and foremost the voices of average Americans rather than the biggest donors.